As temperatures continue to climb, Brits have been urged to get outdoors and visit eight of the best picnic spots in the UK.
Motoring experts from LeaseCar.uk have researched some of the best places to visit for a family day out, with the top locations spanning the country.
Midland-ers should visit the picturesque Padley Gorge in the Peak District, which boasts open heather moors as well as lots of little nooks and crannies to explore, whilst families residing in the north of the country could take to Bowlees Picnic Area, located in a beautiful part of Upper Teesdale.
Devil's Dyke in West Sussex, Richmond Park in London and Otter Pool in Galloway Forest Park, Scotland, have also made the list.
A spokesperson for LeaseCar.uk said: "When the weather's so nice it's a shame to be stuck indoors, so heading out for a nice stroll and a family picnic can be the perfect, low cost way to spend the day.
"It's also a COVID-19 friendly activity, as long as you don't get too close to other visitors.
"It's worth noting that some National Trust parks and properties are operating an online booking system at the moment, so double check if it applies to the location you're heading to a few days in advance."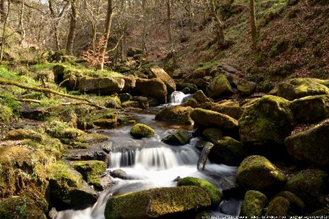 Padley Gorge is one of the most picturesque spots in Derbyshire, complete with the gently trickling Burbage Brook at the top of the Gorge. With lots of nooks and crannies to explore, plus open heather moors, it's the perfect Peak District picnic spot and cheap day out for all the family.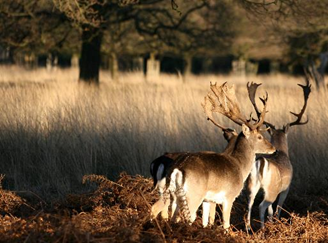 Just a stone's throw from central London is Richmond Park, with its leafy and green wide-open spaces, grasslands, and even deer herds. Richmond Park is one of London's eight Royal Parks and covers an area of 2500 acres.
Bowlees Picnic Area, Durham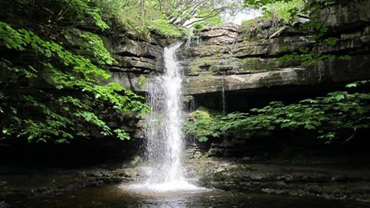 (Image credit: https://www.thisisdurham.com/things-to-do/bowlees-picnic-area-p21621)
Bowlees picnic area is located in a beautiful part of Upper Teesdale. There are four small waterfalls and a riverside footpath leading to Summerhill Force and Gibson's Cave. There are plenty of places to sit for a picnic, surrounded by the sound of cascading water. What could be better?
Devil's Dyke, West Sussex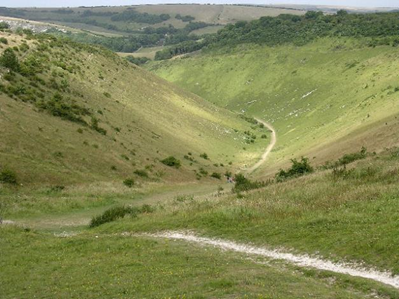 Devil's Dyke is the longest, deepest and widest dry valley in Britain. The area is perfect for taking a walk along one of the National Trust's dedicated trails.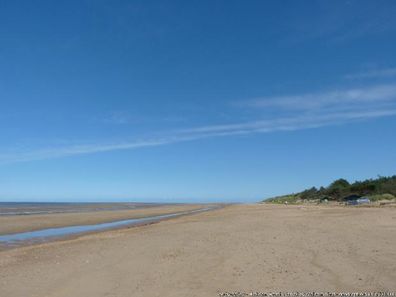 The beach at Holkham is one of the most unspoiled beaches in the country. With four miles of sand to choose from, you're not likely to struggle for a picnic spot.
Otter Pool in Galloway Forest Park, Scotland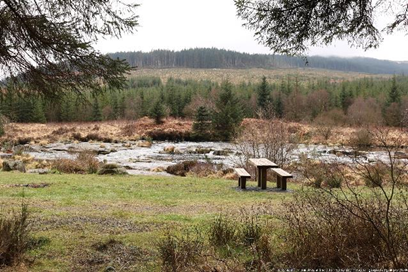 About halfway along Radiers' Road – one of two forest drives in Galloway Forest Park – is Otter Pool, the perfect riverside picnic spot with plenty of grassy banks.
Lake Vyrnwy in Powys, Wales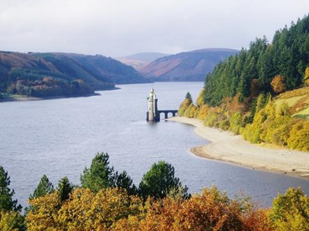 Just on the edge of The Snowdonia National Park is Lake Vyrnwy. With spectacular waterfalls and unspoilt, open countryside, picnic-ing here is a real treat. Even better – there's plenty of free car parking.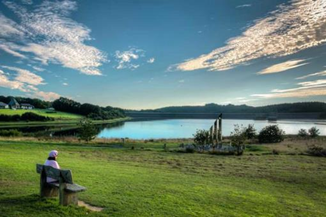 Located near the Devon and Cornwall border, Roadford Lake has plenty of open spaces for setting up a picnic next to the water.
Cushendun, County Antrim, Northern Ireland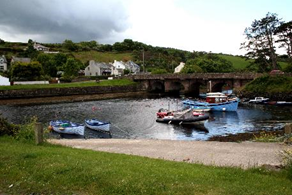 A designated Area of Outstanding Natural Beauty, you'll struggle to find a more picturesque picnic spot in N.I. This quaint historic village is steeped in character and folklore with whitewashed cottages lining the harbour.