Already know the car you want to lease? Let's get a quote
Instant Lease Quote

Personal & Business Car Leasing
Car leasing is an excellent option whether you are looking for an entry-level hatchback or a luxury saloon. LeaseCar is one of the UK's top car leasing specialists. Check our car lease deals to find the ideal car for your needs.

Car leasing is one of the most popular car financing methods (Personal Contract Hire and Business Contract Hire). Customers prefer the simplicity of leasing over car ownership as it is generally a cheaper way to drive the vehicle of your choice.

When you have a car lease agreement, you lease a car for an agreed period of time. This duration is known as a 'lease period'. Even though the car is actually in your possession, you do not own it.
You make fixed monthly rentals for the time period that you contract runs. Once the contract has completely finished, all you have to do is return the vehicle to us and look at which car you want to drive next.
People find this agreement appealing as it means that they don't have to worry about the eventual resale value of the actual car. As you don't actually own the vehicle, once your contract is finished you can walk away without any extra obligations.
Manufacturers
Our pricing team is constantly updating prices to ensure you get the best leasing deals.
Find out what our customers love about us
Experts in car leasing across the UK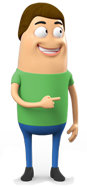 As one of the UK's leading car leasing and contract hire specialists, we pride ourself on both the quality and quantity of our range of car lease deals across many of the biggest car brands.
At LeaseCar.uk, we offer a comprehensive range of high-end cars and flexible car lease agreements and contract hire packages to suit your specific business or individual needs. LeaseCar.uk has a wide variety of lease vehicles available including coupes, hatchbacks, saloons, and convertibles and we look forward to offering you an affordable contract hire price today.
We offer a wide range of affordable funding and lease finance options including:
Business Contract Hire
Personal Contract Hire
Business Contract Purchase
Finance Lease
Lease Purchase
New to car leasing? Find our more with our helpful articles
Jam packed full of information to help you to get your head around car leasing. If you're not sure what type of leasing contract you want or don't really know where to start don't stress out! Using our no nonsense guides you will be able to pinpoint which contract will suit you and be the most beneficial to yourself or your business.