Already know the car you want to lease? Let's get a quote
Instant Lease Quote

Vehicle Leasing
LeaseCar is one of the oldest, most trusted online car leasing companies in the UK. Established in 1998, we have been supplying vehicles for 22 years. We feel that we know what is important to our customers, priding ourselves on the service we offer. As an organisation we have the ability to pre-compare deals, selecting the best available, so that you don't have to waste time shopping around.
If you are new to car leasing, or just have questions about how it works, our leasing team is always on hand to help with any queries you have at any point whilst you are arranging your lease and also once you have your new car.
See our popular leasing deals below. These Manager's Special Offers are usually only available for a limited time, or until the current batch of vehicles are sold. If you are interested, please contact us and we will be delighted to send you a quote.
LeaseCar works with a large network of funders and manufacturers, which enables us to source any vehicle, at extremely competitive prices.
We can provide quotations on any make or models of vehicle, including vans and pickups.
If you need something customised, or a quote on a vehicle with lots of options, just give us a call on 0344 745 1818. We will be happy to help.
Customer satisfaction is extremely important to us. Take a look at what our customers say about us on Trust Pilot.
If you have obtained a quotation from elsewhere and would like us to take a look at it, we will do our very best to remain competitive and beat other quotes wherever possible.
All of the vehicles we supply come with a full manufacturer's warranty, vehicle excise duty (Road Tax) and breakdown cover. We will also deliver the car for free to any UK mainland address.
Why choose leasing?
Leasing a car is effectively a long-term rental, you get the use of a vehicle for a specified period of time, for a fixed monthly cost. This means that you don't own the car, but have the advantage of lower monthly costs, compared to buying or car loans and typically a lower initial cost.
Who can lease a car?
Gone are the days where leasing was the finance method only used by businesses. Personal contract hire is one of the most popular ways to finance a new vehicle. Our leases are subject to affordability and credit checks, to ensure that you can afford the monthly rentals. You will also need to have a full UK driving licence.
Why you should speak to us
With years of experience and outstanding customer reviews, LeaseCar are proud to be one of the oldest and most trusted leasing specialists. Whether you are a business or a personal customer, looking to lease a vehicle for the first time and need to understand the benefits of leasing, or you have a vehicle in mind and would like us to send you some quotes, please contact us. We have a huge range of car leasing deals for you to look at.
Manufacturers
Our pricing team is constantly updating prices to ensure you get the best leasing deals.
Find out what our customers love about us
Experts in car leasing across the UK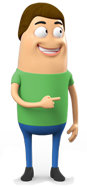 As one of the UK's leading car leasing and contract hire specialists, we pride ourself on both the quality and quantity of our range of car lease deals across many of the biggest car brands.
At LeaseCar.uk, we offer a comprehensive range of high-end cars and flexible car lease agreements and contract hire packages to suit your specific business or individual needs. LeaseCar.uk has a wide variety of lease vehicles available including coupes, hatchbacks, saloons, and convertibles and we look forward to offering you an affordable contract hire price today.
We offer a wide range of affordable funding and lease finance options including:
Business Contract Hire
Personal Contract Hire
Business Contract Purchase
Finance Lease
Lease Purchase
New to car leasing? Find our more with our helpful articles
Jam packed full of information to help you to get your head around car leasing. If you're not sure what type of leasing contract you want or don't really know where to start don't stress out! Using our no nonsense guides you will be able to pinpoint which contract will suit you and be the most beneficial to yourself or your business.