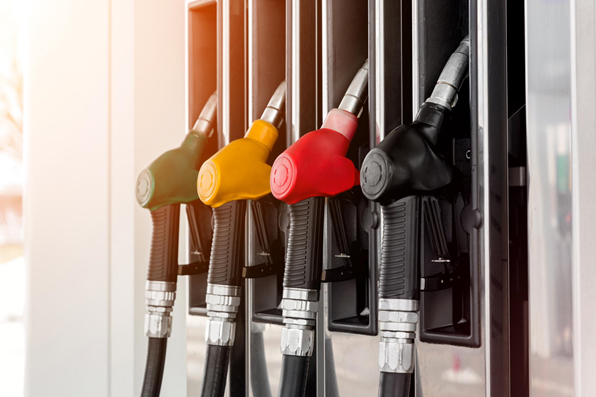 Electric vehicles have been around for a few years, however, with concerns growing in relation to the carbon emissions our traditional fossil-fuel powered vehicles are producing, more people are choosing to make the switch now instead of waiting until the government deadline of 2035. From this deadline, the sale of new hybrid, petrol and diesel vehicles will no longer be permitted in the UK. In 2020, this time limit was brought forward by five years from 2040, highlighting a newfound urgency and dedication displayed by the UK government to reduce the nation's carbon emissions output.
Manufacturers and developers of electric vehicles are regularly testing new features, bigger batteries and increased mileage on one charge, making them more desirable to members of the public. But is now the time to switch, or should you go ahead with the purchase of a new petrol car for the time being?
When do we have to have electric cars?
You will need to own an electric car at some point in the future, as the ban of new petrol and diesel cars comes into play in 2035. After this time, no fossil-fuel cars can be sold. This means that, if you already own a petrol vehicle in 2035, you can continue to drive it until you need to buy a replacement. For example, if your fuel vehicle continues to run until 2037, you should replace it with an electric version then, and do not need to replace it in 2035.
Because there is still 15 years until this deadline, if you choose to lease a car for around two to three years, there will still be 12 years remaining until you can no longer purchase a new petrol vehicle. There is currently no rush or pressure to move immediately, and both options are still viable.
Buying an electric car could reduce your carbon footprint now, instead of waiting until 2035, however the decision is up to you. You may choose to wait a little longer and hold onto your petrol or diesel vehicle until there are more electric charging points available and more research has been completed around their batteries.
When will electric cars take over?
There are currently over 200,000 plug-in vehicles that are registered in the UK. These may not be fueled purely by electricity, but may also include hybrid and plug-in hybrid varieties. This figure has increased from around 3,500 vehicles in 2013. Therefore, it is likely that the number of electric cars will continue to increase year on year until eventually electric vehicles outnumber their petrol and diesel counterparts.
Should I buy an electric car?
There are plenty of reasons why people are switching to electric cars. With more and more models available to choose from, you may not even notice that your vehicle isn't running on petrol. They're ideal for those that drive short distances on a daily basis and if you have a driveway or garage where a charging point can be installed.
Just like a regular vehicle, they can be used in all types of weather, including lightning storms, and the battery is water-tight so the car can be taken to a car wash as well.
If you regularly travel long distances, you may want to wait a few years before buying an electric car. It takes a lot longer to charge a vehicle than it does to fill it with fuel. The current options on the market take between five and 12 hours to achieve full charge and will run for around 150 miles before it needs recharging.
This means that your journeys need to be thought about in advance, with pre-planned charging stops. You don't want to stop at a motorway service station and wait around for hours with nothing to do. Instead, you might consider stopping at a retail park where there's a cinema or options for lunch to help you pass the time. You should also think about when you'll be using the car. For instance, if you're an on-call vet and need to leave the house at any time, you need to be able to get in the car and go, without worrying about the distance you're travelling or stopping to recharge.
Finally, electric cars might be more expensive both to purchase and run, although it's worth noting that you could create the electricity to charge them via solar panels, which could reduce their running cost. You can save money on road tax too, as the government states that electric cars are tax-free because they create no emissions.