Becoming a new electric car owner can be daunting, it's not easy to learn everything about your vehicle when electric technology is constantly developing. We've recognised that there is so much information out there it can be hard to find out exactly what you want to know. Therefore, we thought we would compile a list of useful resources in one place that can help you out while owning an EV, looking to purchase a new electric car and offer even an experienced EV driver, a few valuable tips you may have not known about.
This list has been organised into categories that are common questions asked around electric cars.
Where can I find charging points for my electric car?
ZapMap is a fantastic site that we recommend everyone have bookmarked. Ideal for if you are on a long motorway journey, miles away from home, and your electric car needs a charge. ZapMap offers you a UK-wide map of charging points that can help you locate and navigate yourself to closest charging point available with their smart route planner.
Their map offers you the ability to filter your search depending on payment, network, connector types etc with detailed information about each charging point.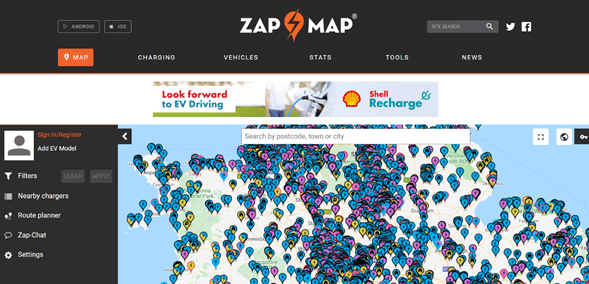 To visit ZapMap: https://www.zap-map.com/live/

A Better Route Planner
A Better Route Planner is great tool for planning longer road trips. It's as simple as typing in your starting point, destination and vehicle model then the website will do the rest.
A Better Route Planner will plan your journey with convenient charging points along the way.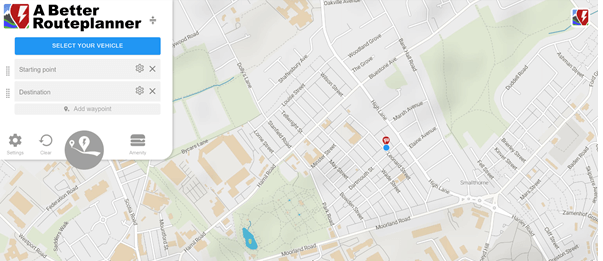 To visit A Better Route Planner: https://abetterrouteplanner.com/?plan_uuid=441f366a-2335-42d7-b50d-795ccf20c8c1
Need to Charge
Driving all the way to a charging point and then find it's being used without any owner present can be annoying. You don't know when the charging point will be free, and you may come back again at another busy time.
Need to Charge helps solve that problem, you can enter their number plate to ask their owner when the charging point will be available again. All you need to do is sign up on the website or app and it's completely free.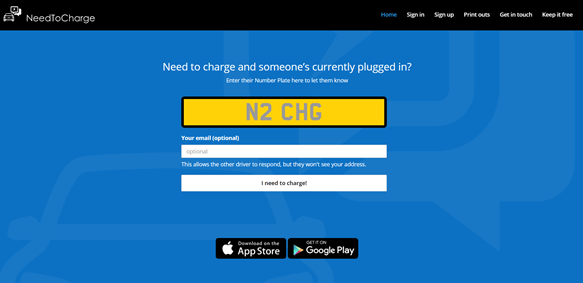 To visit Need to Charge: https://www.needtocharge.com/
How can I calculate the costs of charging an Electric Car?
Pod Point
Pod Point are one of UK's leading providers of electric vehicle charging. They have manufactured and sold over 100,000 charging points across the UK, while installing smart home charging points for consumers who own cars such as Audi, Nissan, Volkswagen, and Hyundai.
Their website is a fantastic resource for anyone wanting to learn more about charging points, whether that be for personal or business use. PodPoint have created fantastic guides for hundreds of individual cars where they detail the electric range, time to charge, where to charge and the costs of your car.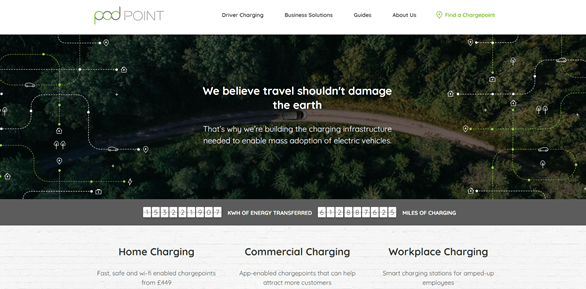 To visit Pod Point: https://pod-point.com/
Energy Saving Trust
Energy Saving Trust is another website which can help advise you on electric car charging. They offer information how to charge your EV, maximise your driving range but we particularly like how they describe the differences between public and home charging while offering other avenues of funding that make charging your vehicle easier.

To visit Energy Saving Trust: https://energysavingtrust.org.uk/advice/charging-electric-vehicles/
Power My EV
Power My EV is a website which aims to persuade people to switch to an EV. They have created an online EV and clean energy calculator tool to showcase the savings you can make and help people make that switch over to electric cars.
Power My EV are a completely impartial site, you simply have to enter information about which car you'd like to drive, the trips you would make and your energy use at home. After that, Power My EV will do the rest of the work by crunching your numbers and calculating the financial savings you would get by switching over to an EV.
This is a brilliant tool if you're undecided about whether to purchase an electric car and need some easily calculated hard numbers to convince you.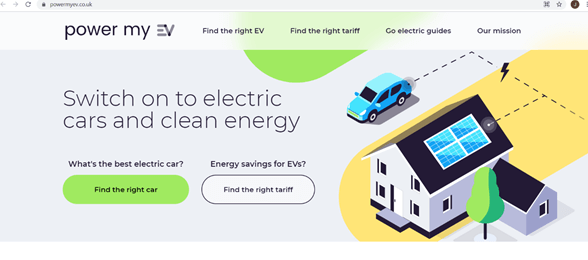 To visit Power My EV: https://powermyev.co.uk/
Right Charge
So, you've spent time comparing the costs of an electric car and petrol car then calculated your savings. Now which charging point should you buy? Right Charge is a great website to answer this question for you.
Right Charge helps recommends the right charger for your home charging needs while connecting you with a government-approved installer to get the best possible price. Their whole mission is based around finding the right charger and electric tariff for electric car owners.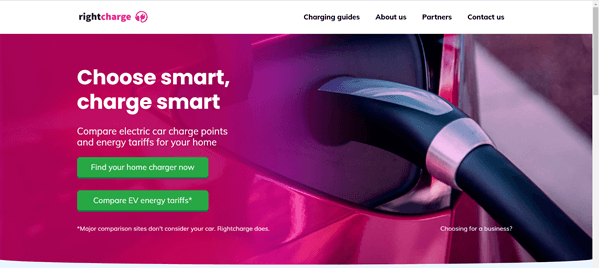 To visit Right Charge: https://rightcharge.co.uk/
Where can I find extra information about Electric Vehicles?
Green Car Guide
The Green Car Guide is an electric, hybrid and green car review site. They are completely independent, running since 2006, which makes their advice more impartial. The Green Car Guide is great to site to learn more information about electric and hybrid cars while offering assistance on which cars would be most suitable for you.
The Green Car Guide are driven by the mission to of climate change and looking after the environment, therefore they do their utmost to promote cars which will help them in their cause.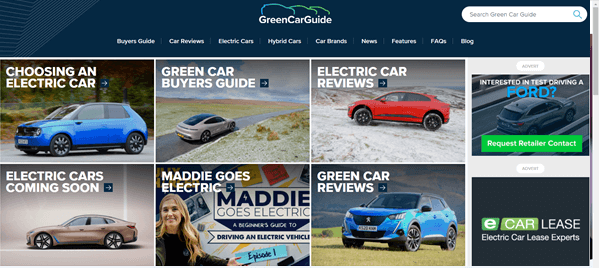 To visit Green Car Guide: https://www.greencarguide.co.uk/

Go Ultra Low
Go Ultra Low is a joint government and industry campaign – supported by the Office of Zero Emission Vehicles, vehicle manufacturers and energy providers. They aim to provide all the facts and information around electric cars in one spot, from government grants and incentives to charging points and route planners.
We thought their car tax calculator was a pretty cool comparison tool, it allows you to compare any electric vehicle with any petrol/diesel car to work how much you can save in tax.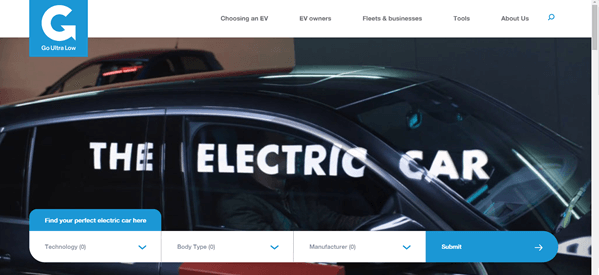 To visit Go Ultra Low: https://www.goultralow.com/
Office for Zero Emission Vehicles
The Office for Zero Emission Vehicles (OZEV) is a government team working to promote and support the transition to zero emission vehicles. This is a useful site to keep your eye on for official news on grants, workplace charging scheme and changing policies that will potentially benefit an electric car owner.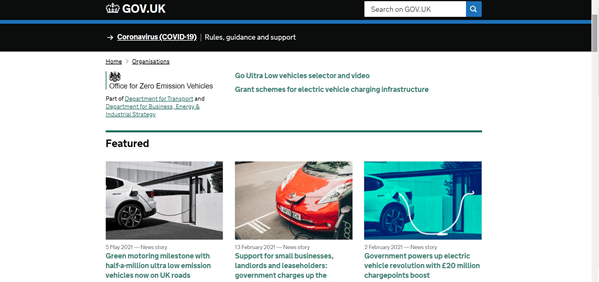 To visit Office for Zero Emission Vehicles: https://www.gov.uk/government/organisations/office-for-zero-emission-vehicles
I want to meet up with other Electric Car owners, is that possible?
EV Groups Nexus
Being an owner of an Electric Car can be a very selective group, a lot of the public have not made the switch over. Many car enthusiasts, like us, are looking to meet up with link minded people and EV Groups Nexus helps you with that search. They are a collection of independent Electric Vehicle Car clubs from around the United Kingdom and Ireland, they offer local groups to join or simply meetup with all over the country.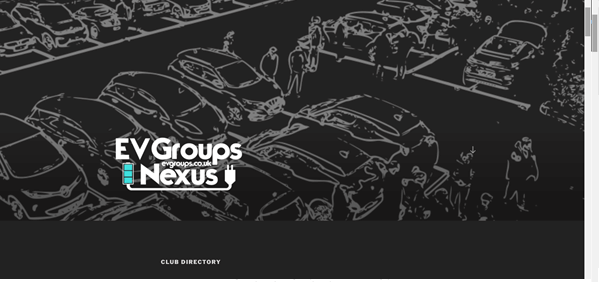 To visit EV Groups Nexus: https://evgroups.co.uk/
I'm still interested in learning about electric technology further, where can I do that?
Electrive
If your electric car appetite still hasn't been filled, then Electrive is the site for you. This is a news service for "decision makers" in the electric mobility industry. In depth articles about electric cars, batteries, the technology behind it and much more. For a person working in the industry, this site can certainly offer you great insight into the developments around electricity.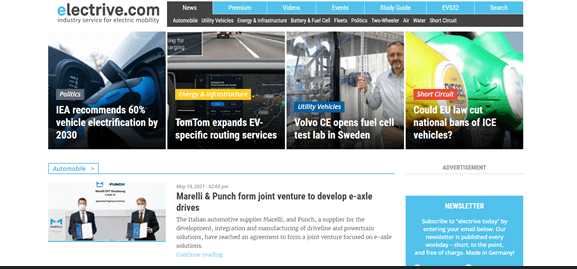 To visit Electrive: https://www.electrive.com/
How can I learn more about the use of batteries in EVs?
Battery University
Battery University is website which has everything you need to know about batteries, including the ones used in your electric car. We love the technical detail and insight they offer in their articles. If you want to learn more about the development of batteries, charging times, and battery make this is the site we'd recommend.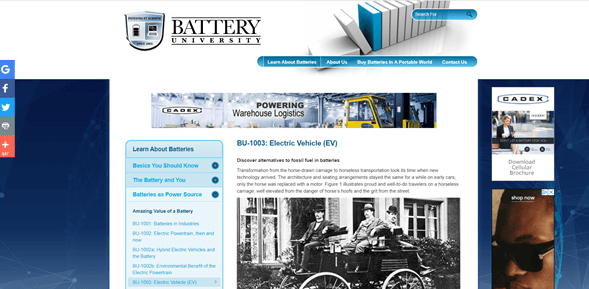 To visit Battery University: https://batteryuniversity.com/learn/article/electric_vehicle_ev

Where can I find images of Electric Car?
EV Clicks
EV Clicks is an online image library where pictures are submitted by EV enthusiasts all over the country and a free to use for any type of work. This is a great resource if you're looking for authentic pictures of electric cars or you love your car and want everyone else to see!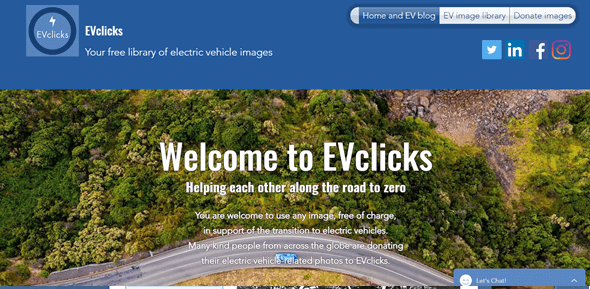 To visit EV Clicks: https://www.evclicks.co.uk/