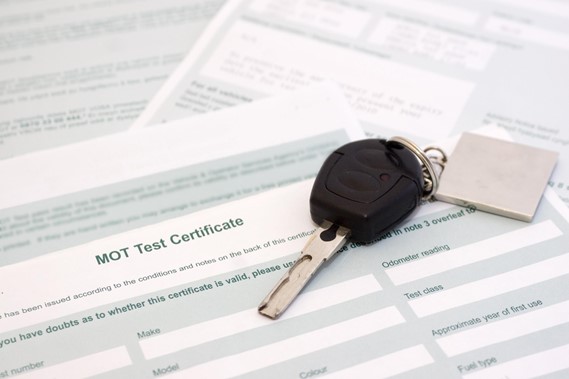 An MOT is a legal requirement if you wish to drive your car on public roads. Unlike a vehicle service, which checks the health of your car and involves replacing fluids and filters, an MOT ensures that the vehicle is safe to drive. Certain tests are performed on various parts of the car, such as brakes, tyres, lights and mirrors, to prove this.
Below, we've compiled a comprehensive list of the main checks that are performed in an MOT for your safety and the safety of other road users.
What gets checked on an MOT?
Simply hover over an orange button to find out the different checks that make up an MOT and scroll down for more information on each check.
1. Body/structure
The overall body of the car will be checked over to ensure that there is no corrosion or rust that could cause further issues and damage. As the rust begins to corrode the metal, sharp edges can begin to appear which could cause injury to you or a passenger. Rust can also cause further issues, such as fuel leaks when it's close to the fuel tank and even structural weakness.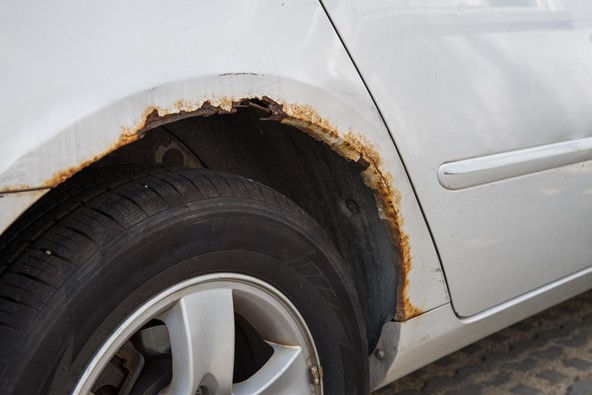 Your vehicle could fail its MOT if there is rust that affects the steering or the brakes, too.
2. Bonnet and Boot
The vehicle's bonnet and boot is checked to ensure that both close securely.
4. Brakes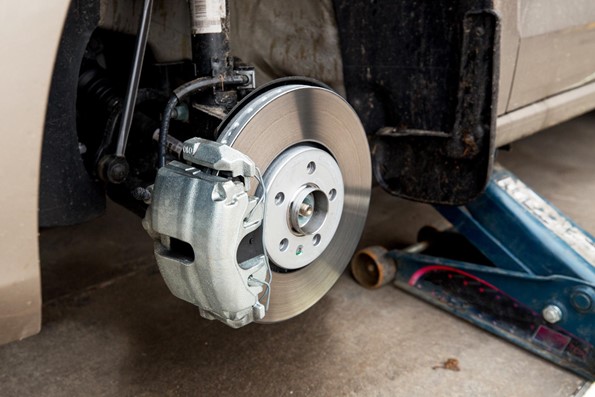 Brakes are one of the most important safety features in your car, and it's imperative that they work as efficiently and safely as possible. Therefore, the condition of the brakes will be looked at, including the condition of the pedal itself, as well as their operation and performance. The latter can be done in what is known as an efficiency test. If the vehicle has an anti-lock braking system, this will also be tested. Finally, the tester will also ensure that the dashboard warning lights for the braking system work as they should, including the electronic parking brake light and the brake fluid warning light.
5. Doors
The doors will be assessed to ensure that they shut properly, and that the front and rear doors can be opened from both inside and outside the vehicle (or, if the rear doors have a child lock system, that they can only be opened from the outside). The hinges for each door will also be examined to check they're in good working order and they aren't rusting or seizing.
6. Electrics and battery
Any visible electrical components will be checked and the tester will make sure that the wiring is secure and not damaged. The battery will be examined for signs of corrosion or leaking.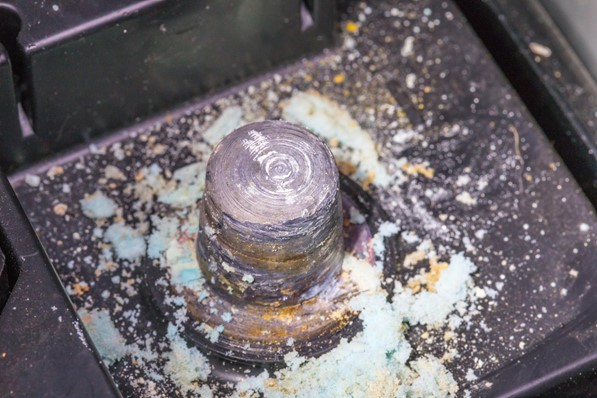 7. Exhaust system & emissions
Many people forget that emissions are a part of the MOT test. Exhaust emissions are a mix of lots of different gases, including carbon dioxide and monoxide, nitrogen and water vapour. When this balance is off and your vehicle is producing too many toxic emissions, it could fail its MOT. A gas analyser probe is used to test the smoke that's being emitted from your car and to see what it's made of.
The exhaust system is also assessed to check that it's secure and that the entire system is complete. For vehicles that have always had a catalytic converter, they will make sure that this is still present.
8. Fuel system
Leaks within a fuel system can be dangerous, and so the MOT involves a fuel system check. If there are any leaks, these will be identified, but they will also see if the pipes and hoses are secured properly and in good condition to reduce the risk of leaks in the future.
9. Horn
The horn must work and be suitable for the vehicle. It should emit a continuous single note and must be loud enough that it can be heard by other road users.
10. Lights
It's thought that around 30 per cent of all MOT failures relate to lighting issues[1]. All lights will be inspected to make sure that they work, are in good condition, that the headlight aim and positioning is as it should be and that any self-levelling functions work (if there are any).
Before the vehicle's MOT test, you and another person should check that all of the below lights are in working order:
Headlights
Rear lights
Fog lights
Brake lights
Indicators
Hazard lights.
Lights must be the correct colour (white, yellow or with a very slight blue tinge) and pairs of lights should be the same size, colour and shape.
11. Mirrors
The vehicle should have the legal minimum number of mirrors and these will be checked.
12. Registration plates
A brief inspection of the registration plates will be carried out to ensure the plates are secure, in good condition and that they're readable (i.e. not faded in colour or peeling away). The characters must be correctly spaced and formed too. Every car must have two platelets – front and back.
13. Seats/seat belts
It's important that the driver's seat is adjustable. This is so, no matter what a person's height or build, they can see clearly and adjust the seat as required. All other seats, including the passenger seat, should be securely fitted and the backs must be able to be fixed in an upright position.
Following the seats, seat belts will be examined too. As a legal safety feature, they must be working properly in order to prevent injury should an accident occur. All mandatory seat belts must be in place and the tester will ensure that they are suitable for the vehicle, in a good condition and are securely attached. The seatbelts pretensioners will also be checked. These are what cause the seat belt to tighten and hold you in place should a collision occur.
14. Steering and suspension
Both of these things will be checked to determine that they work correctly, that the steering oil level is right and that the steering lock mechanism is effective. They will also look for inappropriate repairs or modifications to the power steering pipes.
The suspension will be checked for excessive corrosion and fractures that could affect its performance.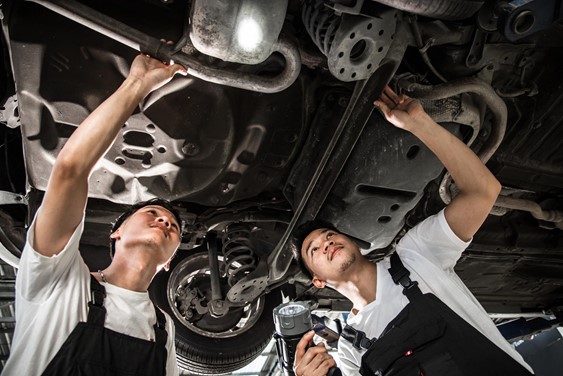 15. Towbar
Where a towbar is present (and this isn't always the case), the tester will inspect it to ensure it's in good condition and that inappropriate repairs or modifications haven't been made. They will also check that the 7-pin or 13-pin electrical socket is working properly and that the engine mountings are secure.
16. Tyres and wheels
Tyres are one of the most important parts of your vehicle and allow it to move smoothly. As they age, signs of wear can begin to show, such as cracking, bulging and reduced tread depth. The legal minimum tread depth is 1.6mm so the tyres must meet this at the very least. They should also be the right size and load rating for the vehicle.
General condition of the tyres will be checked and extreme cracking could result in a fail. All wheel nuts should be in place and secure. Spare tyres won't be checked.
17. Windscreen & wipers
When driving, it's really important that you have a clear view of the road. This means that the windscreen will be checked for large cracks that could block the driver's view. It's also important that the windscreen wipers work properly and that there is plenty of windscreen fluid available so that any debris and dirt can be cleared from the screen that may appear while driving.
---
[1] https://www.halfords.com/mot/advice/whats-checked-in-an-mot.html