What is a hybrid car and how does it work?
By LeaseCar , 22 Nov 2019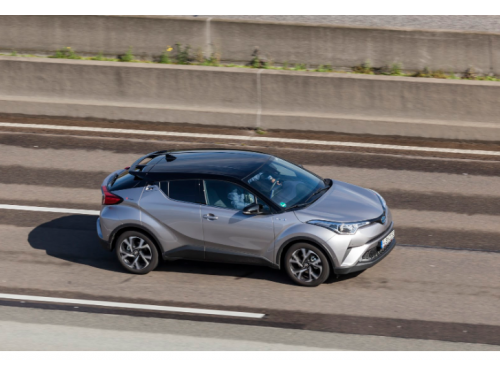 Hybrids, plug-in hybrids and electric vehicles have become increasingly popular over the last few years. As their technology improves, these vehicles are becoming as powerful as petrol or diesel cars while also being more efficient. Investing in a hybrid car could be an important shift towards a greener future, but how do they work and could owning one be beneficial for you?
How hybrid cars work
Hybrid cars make use of an internal combustion engine as well as an electric motor to take you from A to B. This means that they require both fuel and electricity to run. Unlike 100 per cent electric vehicles or plug-in hybrids, a standard hybrid doesn't need charging - the battery can charge itself through regenerative braking. This describes the way in which the engine can use energy that is normally lost during braking and stores it until it needs it.
As you set off, the electric motor powers the vehicle with no need for fuel. This is why hybrid cars are so efficient for city driving or if you regularly drive during rush hour. Most hybrid vehicles use only electrical power for up to 15mph. Once the vehicle reaches the speed you require, it no longer needs to continue accelerating. At this point, the vehicle will be using the petrol engine. During cruising, electricity is still produced and saved in the batteries for later use.
When the hybrid vehicle is accelerating at a higher speed, both the petrol and electric engines work together to increase power. Typically, hybrid cars tend to be heavier than traditional fuel vehicles. This is because they carry the weight of the fuel engine, as well as the batteries and the electric motor. That being said, the extra power that the electric engine can produce should mean that you don't notice a huge difference when you're driving the car.
The electricity that's stored in the battery can also be used to power other features of your car, including the radio, lights and air conditioning.
What does hybrid car mean?
The word 'hybrid' refers to a thing that's made by combining two different elements. This can refer to an animal that has been produced from two different animals or breeds, for example a labradoodle is a hybrid of a labrador and a poodle.
In the case of vehicles, a hybrid car runs using two different forms of power: fuel and electricity. This is why it's called a hybrid.
How long do the batteries last in a hybrid car?
It's hard to state exactly how long a hybrid car battery will last, as each make and model will differ. However, the battery should last at least five years and it could even last for up to 10. Your driving style and the kinds of roads you drive on could also have an impact. Some car manufacturers, such as Ford, offer eight-year warranties on a number of their hybrid batteries.
Regular maintenance of your hybrid vehicle could make the battery last for longer. As with any car, you should take it for an annual service to check that everything is running smoothly. Once the car is older than eight years, or has 80,000 miles on the clock, you should have the battery checked at a garage at least once a year.
Are hybrid cars cheaper to run?
Whether your hybrid car can save you money depends on how you use it.
A hybrid vehicle has better fuel economy than its petrol or diesel equivalent and can use up to 30 per cent less fuel per mile, which means that you could save money on fuel. This is particularly the case if you use your vehicle for short distance city driving. Much of the energy the car uses will come from the electric motor, so you may see a significant change to your fuel costs.
However, if you regularly drive long distances at high speeds, a hybrid engine might not be the best choice for you. When the batteries run out on longer journeys, the vehicle will use petrol only to carry on running. This won't be very fuel efficient and you may find that it becomes quite expensive to run your hybrid. In these circumstances, it would likely be cheaper to use a diesel car.
Find out what our customers love about us
Set our prices to show or