Who's driving which car? A break down of drivers
By LeaseCar, 20 Jul 2018
Choosing you car is an important decision for most people. The average UK motorist will spend three full years of their life driving, so it is important to pick a car that is comfortable and suits your style.
Your car can say a lot about you, with certain vehicles being associated with a certain type of person. For example, luxury saloons such as BMWs and Mercedes tend to be associated with well-paid professional jobs.
We wanted to look into these associations further and match car brands with the type of person most likely to drive them
How we Did it
We started off by selecting 10 of the biggest UK car manufacturers to analyse. These represent a range of vehicle types - off-road, luxury and city car brands are all included.
Next, we needed to identify information that would help us build a better picture of the kind of person that would drive our selected car brand. The following data points were used:
Age
Gender
Location
Disposable income
This information was taken from YouGov profiles. YouGov builds profiles not just by finding the average age, location, profession and other points for an audience, but by comparing these averages with those across the UK. For example, although only 4% of Land Rover owners live in Northern Scotland, only 2.1% of the UK population live in the area, so there is twice as many Land Rovers in Northern Scotland than you might expect based on population numbers.
By formulating its data in this way, YouGov allows true insight into the unique audience groups who drive the cars produced by our manufacturers, without us having to worry about data being skewed by sheer numbers of people in a certain group.
Key differences between the drivers of our range of brands have been highlighted by this research, and whilst some might have been expected, others took us by surprise. Find out more below.
Wealth
Cars are often seen as an indicator of how much money you have, with luxury brands such as Ferrari, Lamborghini and Porsche usually a sign that you are doing quite well for yourself.
Our indicator of wealth is not how much you earn, but how much disposable income you have each month. By this we mean the cash that is not committed to bills, rent and other essentials.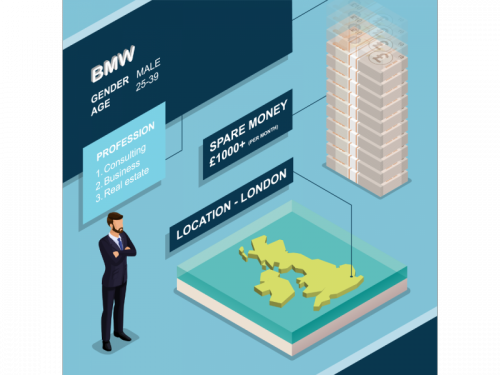 Some information about the wealth of different car owners was unsurprising. Owners and drivers of BMWs are in the top bracket for monthly spare money, with over £1000 available. 19.8% of BMW owners had upwards of a grand free every month, which is almost three times the UK average of 7.8%.
BMW owners are likely to have a good income level, as a new basic model of the 1 Series will set you back £20,480.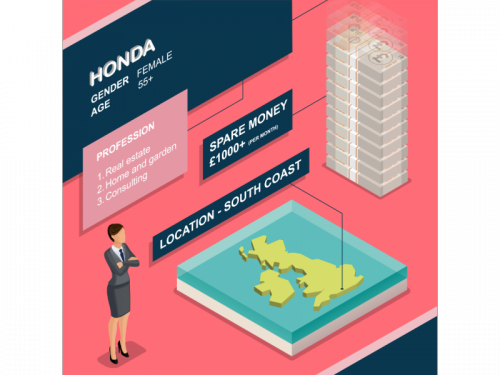 What did surprise us was the other car manufacturers whose customers also grouped themselves into the over £1000 monthly disposable income bracket. Owners of Citroens, Land Rovers, Minis and Hondas all sit above the UK average for having £1000 of spare money.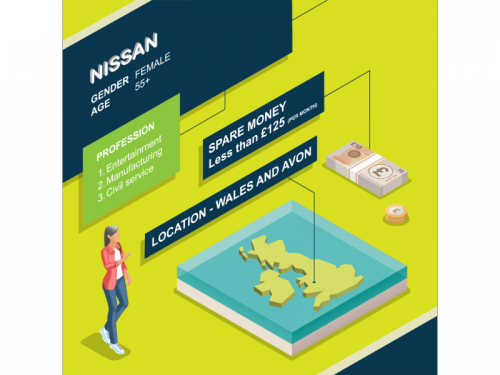 The lowest disposable income is seen with Nissan owners, with 33.4% of them having less than £125 to spend on non-essentials each month.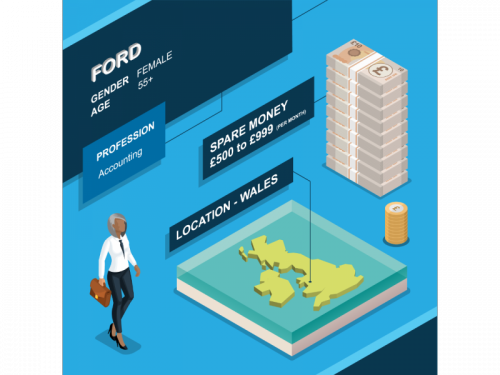 Peugeot, Vauxhall, Ford and Toyota drivers all enjoy a more middling amount of free income, largely sitting between £125 and £999.
Professions
We were interested to see whether certain professions gravitated towards certain cars, and if so was this down to practical uses.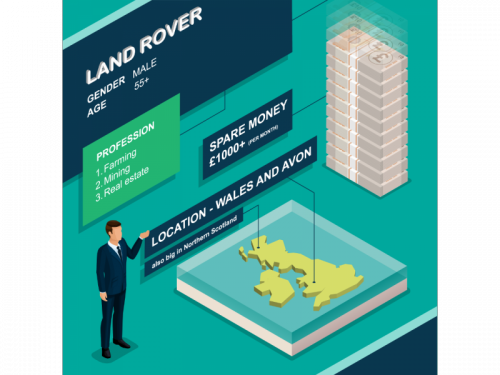 One brand we found closely tied to a profession through its features was Land Rover. A well-known off-road vehicle with impressive towing power, the Land Rover is often the chosen car for agriculture and farming workers. 16.3% of Land Rover owners are farmers, despite the profession only accounting for 7.8% of the population.
Other professions associated with Land Rover also involved off-road driving; quarrying and property management were the second- and third-highest ranking professions for the brand.
Other cars do appear to attract certain areas of industry, even if they do not have a practical link to the work involved. BMWs, for example, tend to belong to well-paid professionals from consulting, business and real estate jobs.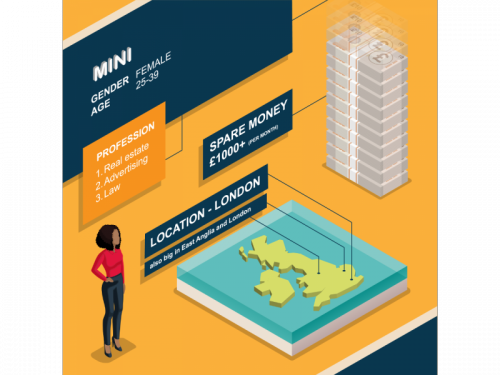 Mini's customer base is similar to its parent company, BMW, with real estate, advertising and law professionals making up the top three professions to purchase the re-vamped iconic cars.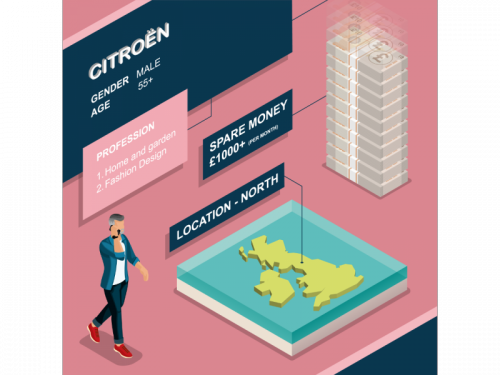 Citroen's professional base was a little more difficult to predict. It features quite a few creatives, with home and garden and fashion design being the top two industries linked with the brand.
Location
People's choice in car is often due to practical reasons. Driving a Range Rover in central London, for example, might be difficult owing to the width of streets and size of parking spaces, but similarly a Vauxhall Corsa wouldn't be much good driving round farm tracks in the Yorkshire Dales.
A lot of people pick cars that are suited to their terrain, and once again this is best exhibited by Land Rover. The major locations for this brand are Wales and Avon and Northern Scotland. Both are rural locations with a number of remote villages and hamlets. Four-wheel drive is important to stay connected in these areas.
Mini, in contrast, dominates in East Anglia, the Midlands and London. This is perhaps not surprising - a great combination of comfort, style and size, Mini vehicles tend to be well-suited to commuters, especially in cities where space is often tight.
Citroen seems to be the brand of choice for Northerners, with those from the North East and North West making up its top two locations. The French car manufacturer is not popular in London, with only 10.2% of Citroen owners being based in the city, despite 19.6% of the population living there.
Interests and Hobbies
YouGov also lets us see the common interests among owners of different cars, which has uncovered some interesting trends. Some of these reinforce what we already know, for example, BMW drivers' common likes support the idea of a lavish lifestyle and include the Apple Watch, Aston Martin and two Champagne brands (Dom Perignon and Moët and Chandon).
Citroen, however, turns up very different results. Samsung rather than Apple is rated by owners of Citroens and the alcoholic drinks favoured are a little different than the tastes of BMW drivers. Instead of Champagne, Metaxa, Strongbow, Jim Bean and San Miguel feature in the Citroen top 10.
Alcoholic beverages seem to be a common theme amongst drivers with the same brand of car. Nissan owners are big wine drinkers with the top six interests shared by them being wine producers; Jacob's Creek, Hardy's, Blossom Hill, Gallo Family, Oyster Bay and Fonesca.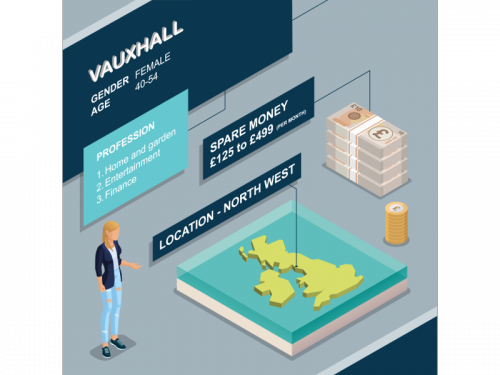 Vauxhall drivers also favour booze. Their top 10 shared interests are:

Newcastle Brown Ale
Oban Whisky
Dalwhinnie Whisky
Grolsch
Caffrey's Irish Ale
Becks
Lam's Navy Rum
Find out what our customers love about us
Set our prices to show or