You may have noticed congestion zones are starting to pop up in more and more cities across the UK, with even more set to be introduced. But what does it all mean for drivers?
London has created an Ultra Low Emission Zone as part of a campaign to help the capital reduce its emissions, by discouraging the most polluting vehicles on the road.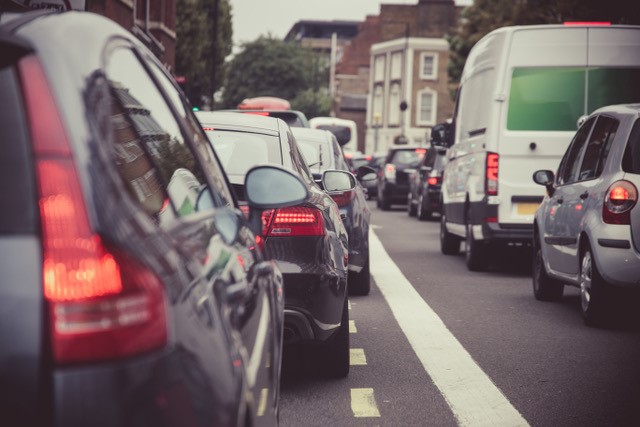 Other cities utilising similar clean air zones are Bath, Birmingham, Portsmouth and Oxford, with many other cities considering their own emission zones in the next few years.
Based on information as of April 2022, we are providing a run down on the zones, where they are and what to do if you are on the other end of a charge.
The Ultra Low Emission Zone (ULEZ) came into play in inner London 2019 to tax those driving older vehicles.
It has since expanded and is set to cover all London Boroughs from the end of 2023, charging many car drivers, taxi drivers, heavy goods vehicles, light goods vehicles, buses, coaches and private hire vehicles, unless they are exempt.
The system operates 24 hours a day, seven days a week apart from on Christmas Day and is enforced by ANPR cameras placed on the outskirts of the zones.
Those who receive a charge should aim to pay within 14 days of receiving their notice, as this will reward them with a 50% discount on the amount due, the full time limit for payment is 28 days.
With plans for similar zones in other locations around the UK, we want to urge motorists to understand what they are, their purpose and what you can expect if you are caught up in one.
The most important thing for motorists to do once they receive a congestion charge is to act on it quickly. Whether the decision is to pay the charge or prepare representation to appeal the amount due, waiting around to act will only result in further charges or inability to appeal.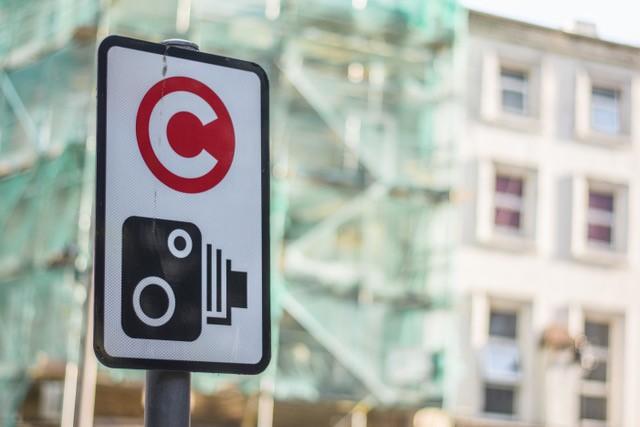 Our guide to other UK emission zones is below – there are varying exemptions and discounts and more information is available on each local government website:
Bath
The local council said it would cut its air pollution level to below legal levels by the end of 2021, Bath introduced a Clean Air Zone (CAZ). However, cars and motorbikes are exempt from the charges, no matter the vehicle's emissions.
If passing through the centre of the city, Drivers of high-emission commercial vans are to pay a £9 fee, and heavy goods vehicles and buses are forced to hand over £100.
Birmingham
In June 2021, Birmingham also established its own charging zone with a Clean Air Zone, taking payments of £8 from all drivers of cars pre-Euro 6 diesel, pre-Euro 4 petrol or any motors which aren't at least 4 Euro.
Portsmouth
Enforced from November 2021, Portsmouth charges 'non compliant' buses, coaches, taxis, heavy goods vehicles and private hire vehicles in its Clean Air Zone, designed to tackle incoming traffic. Private cars, motorcycles and vans are not being charged currently.
Oxford
The first Zero Emission Zone has been introduced in Oxford, in an attempt to move towards zero emission travel in the city. Currently, the zone is conducting its pilot, which launched on February 28 this year.
Under this zone, all non-electric vehicles are charged, with a £2-£10 daily cost, with drivers of ultra-low emission hybrid cars receiving the lowest charge. Current plans will see the cost spike to £20 a day for the most polluting vehicles from 2025.
Aberdeen, Dundee, Glasgow and Edinburgh
Four Scottish cities are looking to introduce Low Emission Zones (LEZ) soon (Glasgow's current LEZ applies to local service buses only). Each LEZ is likely to affect the city centres, with each local council able to be given the freedom to adapt their zone to their own anti-pollution needs.
Manchester, Bradford, Bristol, Liverpool, Newcastle and Sheffield could introduce zones over the next couple of years, each with its own distinctions for the types of vehicles that will be taxed. The Government website anticipates Bradford and Bristol to be introduced this year.