Over recent months, there has been a lot of conversation surrounding the government's decision to ban the production of new fossil fuel-powered vehicles from 2030.. This bold milestone, which will force manufacturers to make electric-only vehicles from this date, has been brought forward a decade in an attempt to reduce the amount of carbon emissions which are produced on UK roads each year.
Interestingly, however, a number of mainstream car manufacturers have already started releasing some of their most iconic models in electric form with some commercial success. Brands such as Tesla – who are already committed to electric-only models -, Nissan and Kia have all been paving the way for a future without petrol and diesel powered cars.
Here at LeaseCar, this got us thinking about the current selection of electric vehicles on the market, and how they match up against one another. With this in mind, we have taken the classic card game 'Top Trumps' and created our own version using some of the most sought after electric cars to date. As well as this, we have also created a survey to uncover which model is currently the nation's favourite, how likely are they to buy one and more.
Hyundai Ioniq
This sleek model has a range of appealing factors which are helping it to become a popular electric vehicle of choice, with almost 26 per cent of our respondents singling it out for praise. There's no denying that battery capacity is one of the main concerns surrounding eclectic cars. However, the Ioniq's battery has a respectable 38.3 kWh and a max range of 193 miles. Based on our scoring system, the Ioniq has achieved an impressive five out of five flags when it comes to value for money too; so could this model prove to be a contender for the most sought after electric vehicle in years to come?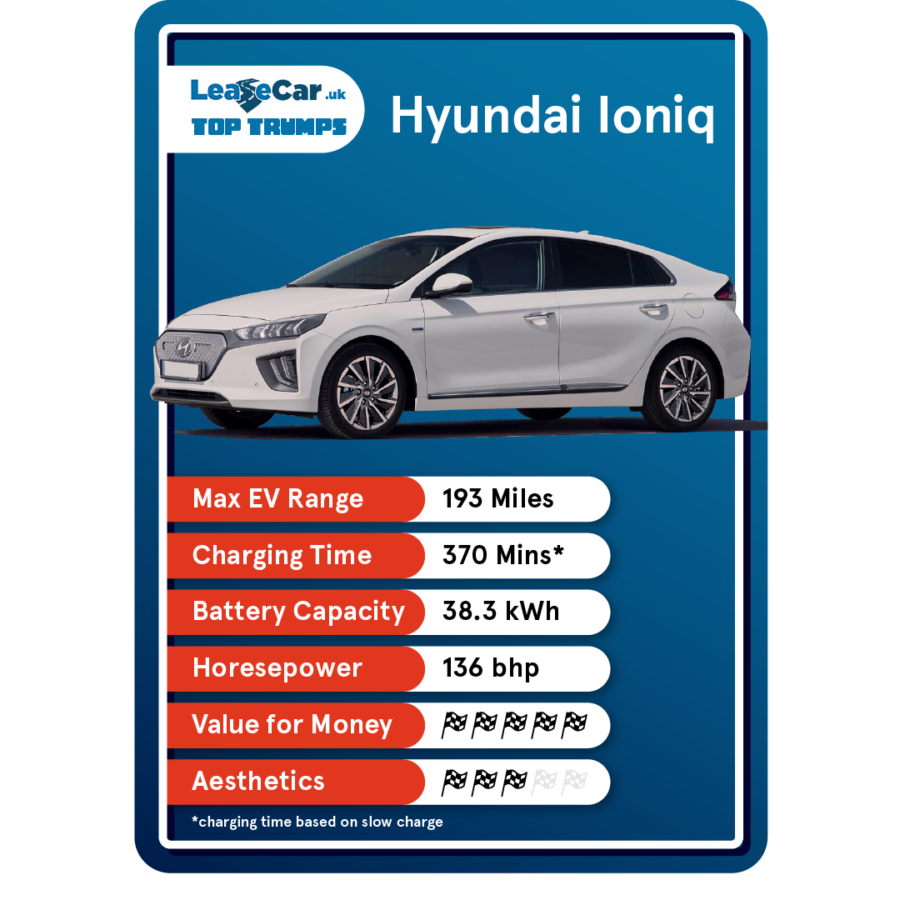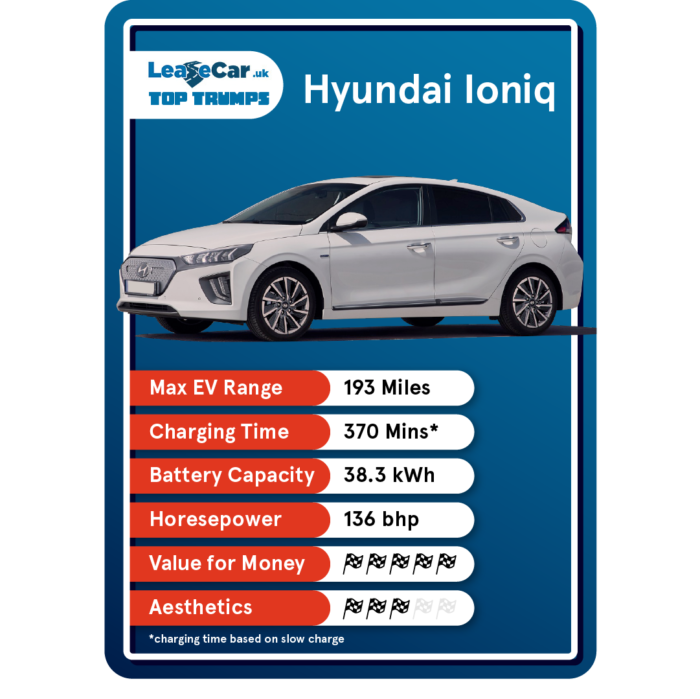 Kia e-Niro
This subcompact crossover is one of Kia's most popular electric models. The e-Niro has a charging time of around 1080 minutes and a max EV range of 180 miles. In terms of power, the Kia has an average bhp of 134, but our scoring system shows that it may not be the most aesthetically pleasing model to own. Two flags have been awarded to the overall aesthetics of the e-Niro, as well as a disappointing 2 flags for value for money. It may come as no surprise that only 11 per cent of respondents would choose this model.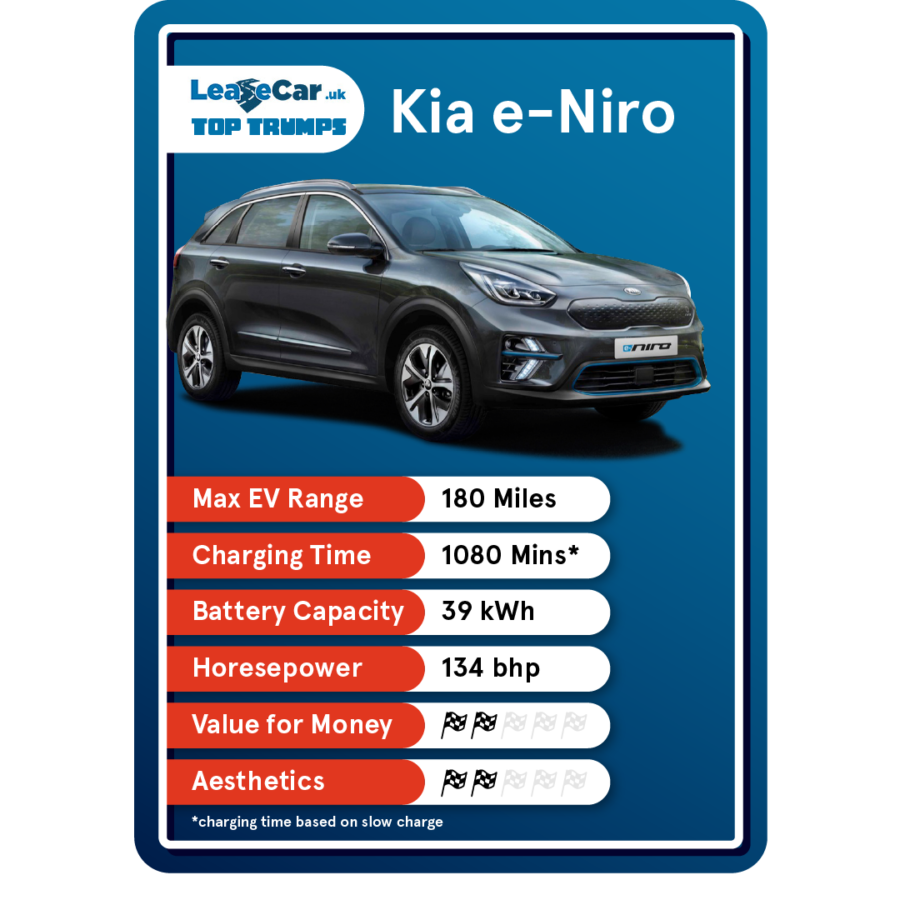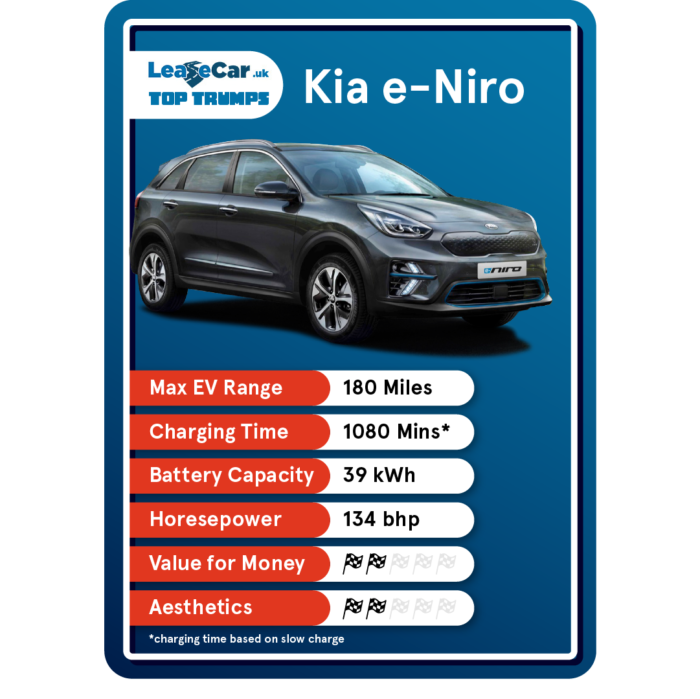 Tesla Model 3
When you think of electric cars, there's a good chance Tesla is the first brand which springs to mind. Because of this, a quarter of our survey respondents would choose this vehicle out of all the models we have featured. The Model 3 has an impressive 245 bhp and a max range of 267 miles, but it's not all praise for this in-demand car. Although the aesthetics for the Model 3 scored 4 out of 5 flags, it has been awarded the lowest value for money score out of all the models features, with a surprising score of just 1 flag. Try harder next time, Elon.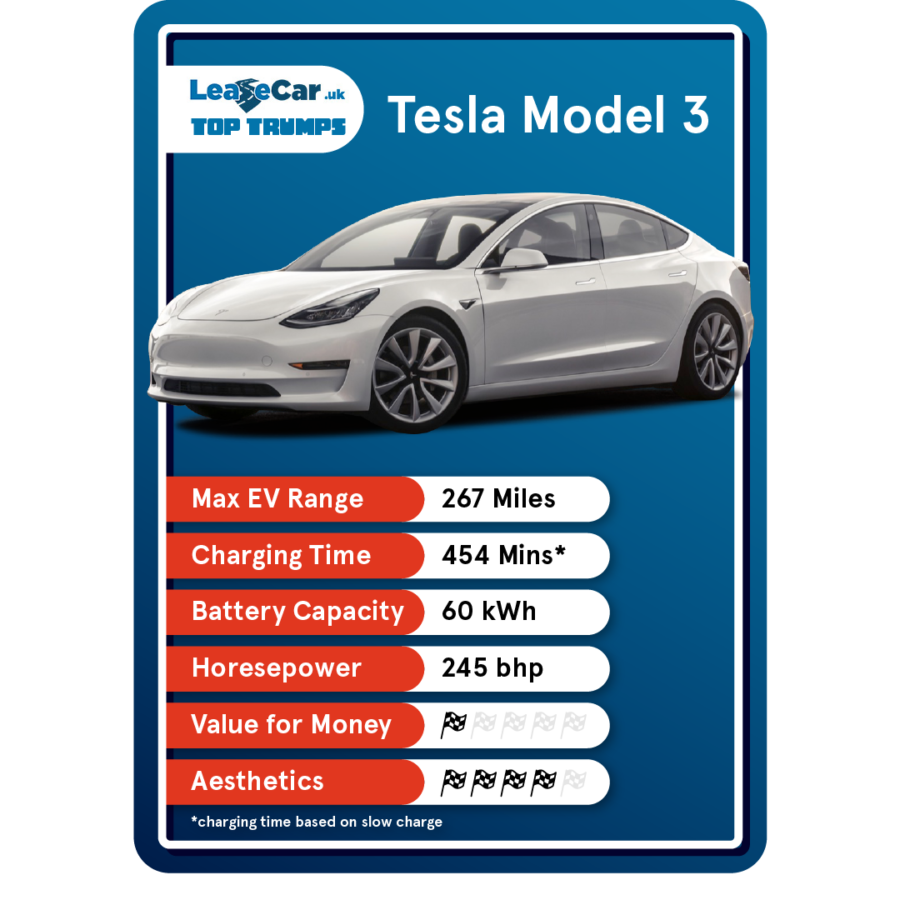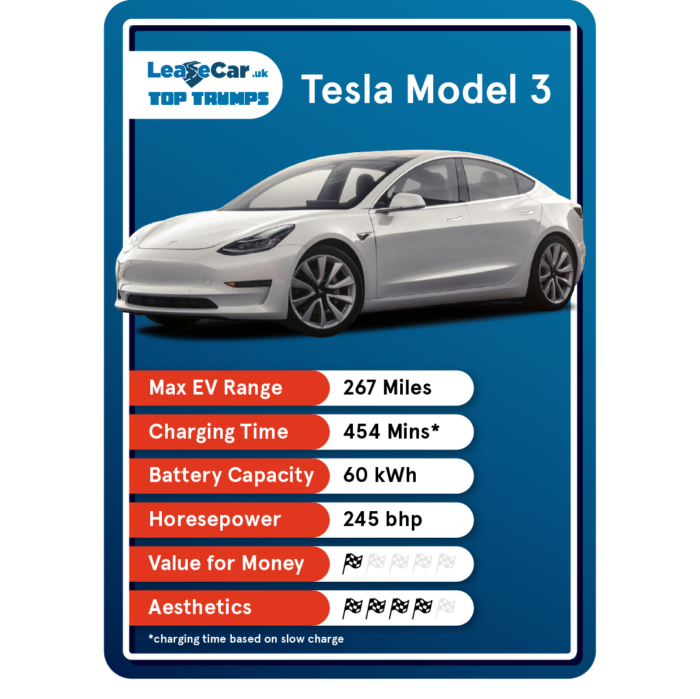 Nissan Leaf
The standout feature of the Nissan Leaf is its top marks for aesthetics, which could be part of the reason why over 22 per cent of respondents would choose this car over the other models listed. The Leaf has a similar charging time to the Tesla Model 3 at around 450 minutes, as well as an average battery capacity of 40 kWh. An infamous title which this model and the Tesla have in common, is that both have only scored 1 flag in regards to value for money.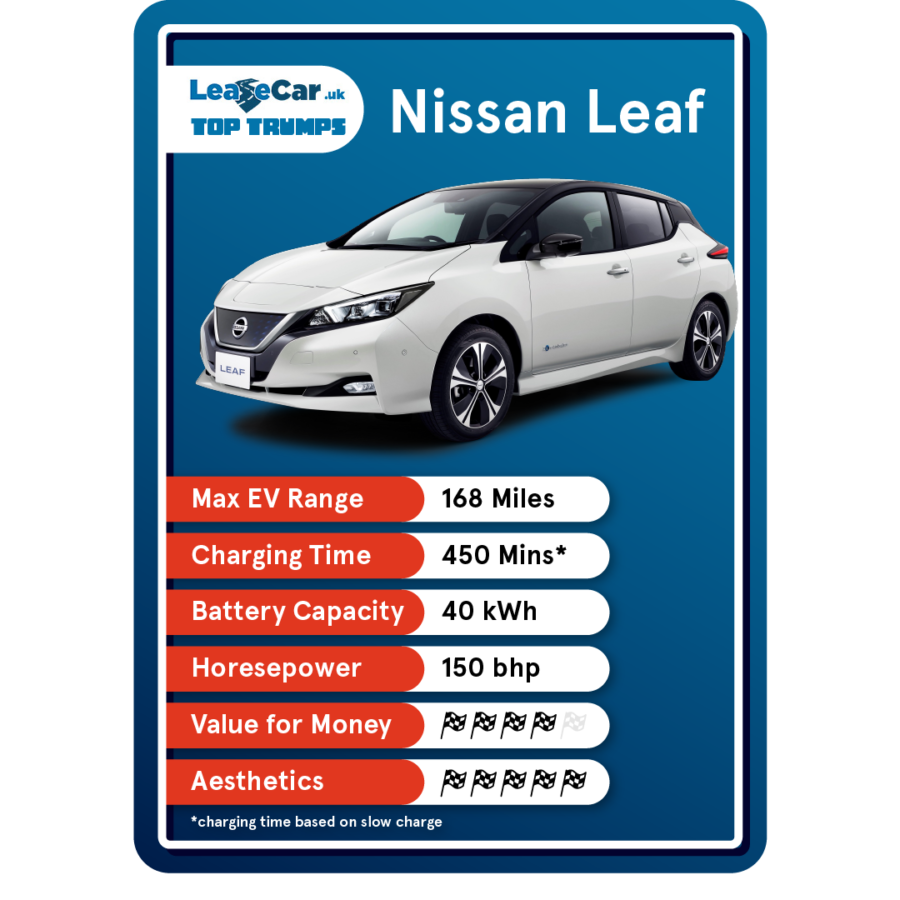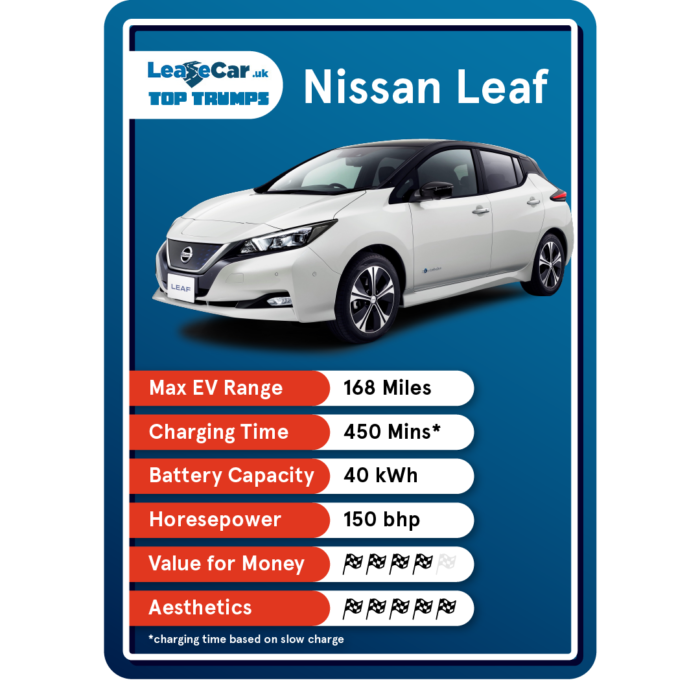 Renault Zoe
Unfortunately for the Renault brand, our survey revealed that only 15 per cent of people would choose this model over the other vehicles featured. Although the Zoe has a respectable range of 267 miles, it has only managed to score an underwhelming 1 flag for overall aesthetics. If you're debating purchasing this model and wondering if it's worth the money, our scoring system has awarded the Zoe 3 out of 5 flags, which also isn't great compared to some of the other scores achieved by rival electric cars. .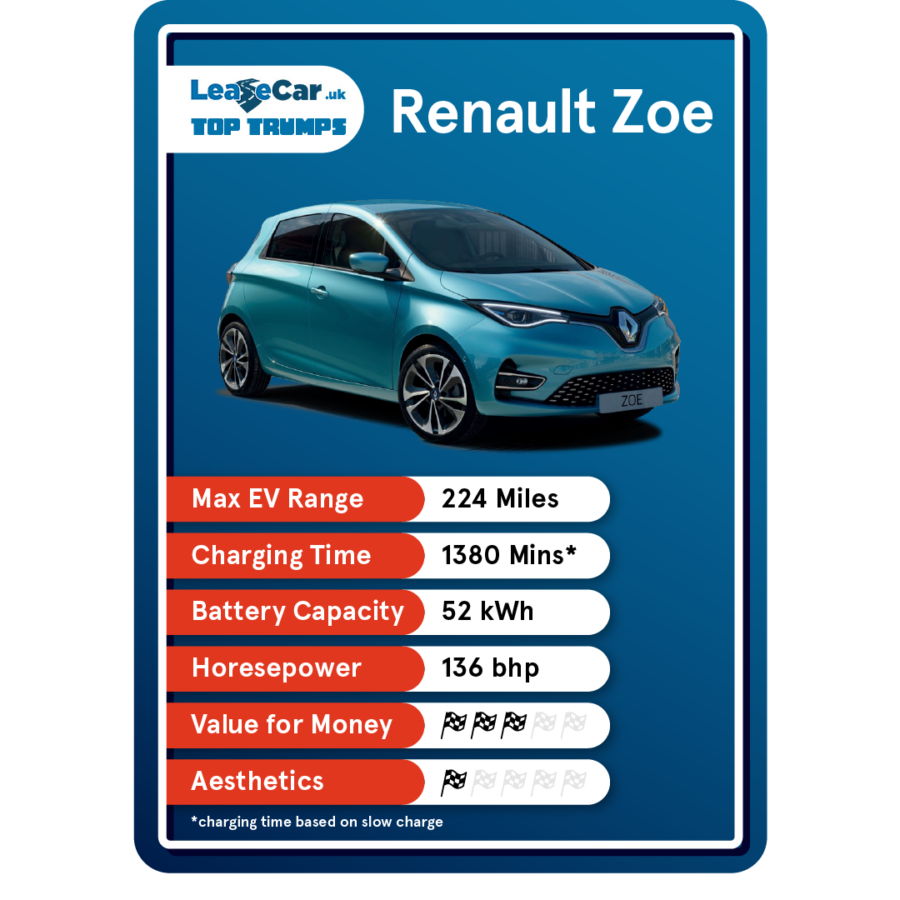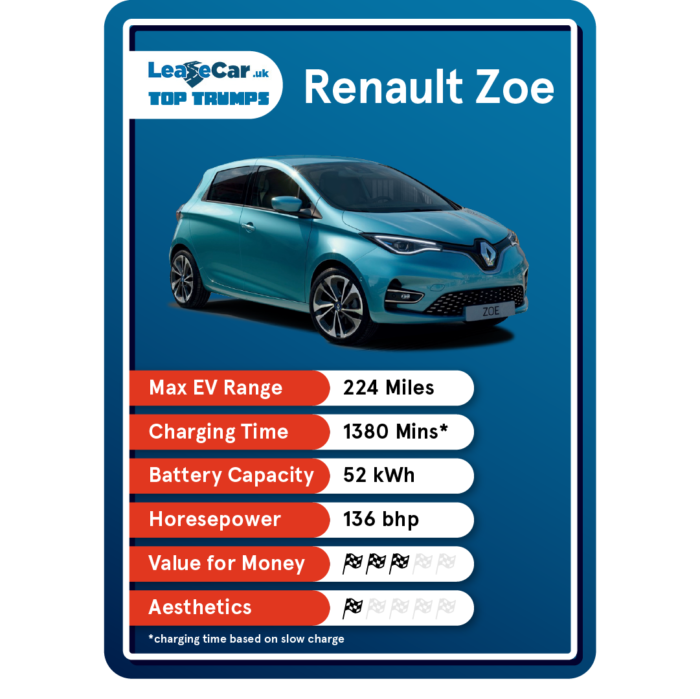 Our survey has revealed that almost 33 per cent of people are very likely to consider purchasing one of the models we have listed, whilst 50 per cent are undecided. It would be great to know what you think of electric vehicles and if you'd be in favour of purchasing any of the above. Join in the conversation on social, using #EVTopTrumps.