Honda Civic Saloon Car Leases

The Civic is one of Honda's most popular models. Honda has worked hard over the years to maintain both their reputation and the popularity of this flagship car. Most people, if not all, know someone who drives a Honda Civic and loves it! In fact, this car rates amongst the most consistently praised models in Europe.
The Honda Civic has reigned from generation to generation. The longevity of its popularity isn't surprising, given its performance, reliability and economy. The Civic is the crowning glory of this successful car manufacturing company.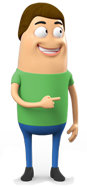 Manager's Special
Honda Civic Saloon
1.0 VTEC Turbo EX 4dr CVT
£456.99

ex. VAT
£548.39 inc. VAT
£350.64

ex. VAT
£420.77 inc. VAT
£309.73

ex. VAT
£371.68

inc. VAT


View Car

£456.99


ex. VAT
£548.39


inc. VAT
£350.64


ex. VAT
£420.77


inc. VAT
£309.73


ex. VAT
£371.68


inc. VAT


About the Honda Civic
Honda has a fascinating history. They've evolved from manufacturing cars with motorcycle engines to creating some of the best-performing cars of today. Honda's mission is to provide both quality and reliability: an ethos they strive to deliver in each car they produce.
Here at LeaseCar, we are committed to helping you choose the best car and the best lease deal for your individual circumstances. Have a look at the Honda Civics we have to offer. Then, if you need our expert advice, give us a call.
Which Honda Civic is Right for You?
Honda took the Civic and decided to make it a car that had something for everyone, without losing their original focus. There are now numerous models available with features and variations designed to suit every driver. Here's a run-down of three of our most popular models:
SE
Every Civic has been treated to an overhaul. It's obvious that Honda have really listened to customer feedback and worked hard to hone this popular car into a true masterpiece.
The entry-level SE comes with 16-inch alloy wheels, climate control, heated door mirrors, a DAB radio fitted with Bluetooth and a 5-inch display – much more than you can expect to find on competing models in this class.
In fact, the SE has an incredible spec for an entry-level model. And don't forget the legendary amount of boot-space available – enough to cater for the most extravagant of family holidays!
SR
Moving up the impressive Honda Civic list of honour, the SR features dual-zone climate control and a wiper fitted with rain-sensing intelligence. The stunning 17-inch alloy wheels mark the SR out in its class and are sure to turn heads. If entertainment is a priority for you, the SR's infotainment system it worth taking note of: it allows you to connect your iOS gadget with Apple CarPlay and Android OS gadget including Android Auto compatibility. There's also a super 7-inch LED display to make controlling your audio experience simple and straightforward.
Ex
The top of the range Ex has everything you would expect from a top-spec model in this class – and then bags more. Its interior features leather seats and steering wheel, and an attention to detail that leaves you wondering just what more could you ask from the inside of a family car? And they haven't just stopped when they've ticked the practicality boxes, Honda really have made elegance their number one priority with this car interior. Features include LED headlights, lumbar adjustable seats for front passengers and keyless entry.
Honda Civic Saloon Performance
The Honda Civic Saloon is a top-performer with a proven track record. Its responsive gear shift is smooth and intuitive. The engine is specially designed for peak performance and delivers superbly both in the city and on the open road. Surprisingly, though, this incredible performance doesn't leave the driver crest-fallen at the fuel pump. The Honda Civic team pride themselves on having created a car that uses less fuel than their competitors.
The Interior
The Honda Civic is incredibly spacious and can accommodate 5 adults and all their luggage with ease. The cabin is designed to make even longer journeys a pleasure. Details like multiple wireless mobile phone charging points help make this car one of our favourites for weekends away with friends and road-trips with the kids.
Safety
Honda have worked tirelessly to bring massive improvements in safety across their whole range. Recent redesigns on the airbag system have enabled the Honda Civic to secure a full five-star Euro NCAP rating.
All Honda Civics feature autonomous emergency braking (AEB). This revolutionary safety system has been heralded as one of the more significant safety systems to have emerged in recent years. Experts estimate AEB reduces rear-end collisions by as much as 38%.
Find out what our customers love about us
Set our prices to show or