Fiat 500 Hatchback Car Leases

Fiat is Italy's largest car manufacturer and is also the sixth-largest in the world. Having been around since 1899, they've certainly had the time to perfect their design and production techniques. This is evident in every model of Fiat we have available to lease – their attention to detail is, quite simply, unbeatable. Fiat offers, in our opinion, the finest range of city cars available and there is a model to suit every driving need.
Leasing a Fiat 500 enables you to drive a brand new car with an outstanding reputation for performance, safety and practicality. Fiat's innovative team of designers are constantly ahead of their competitors when it comes to features that make driving a pleasure.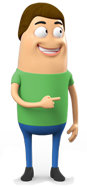 Manager's Special
Fiat 500 Hatchback
1.0 Mild Hybrid Pop 3dr
£149.99

ex. VAT
£179.99 inc. VAT
£119.99

ex. VAT
£143.99 inc. VAT
£112.99

ex. VAT
£135.59

inc. VAT


View Car

£149.99


ex. VAT
£179.99


inc. VAT
£119.99


ex. VAT
£143.99


inc. VAT
£112.99


ex. VAT
£135.59


inc. VAT


About the Fiat 500
Renowned for offering compact-sized luxury, Fiat go that extra mile to ensure their customers opt for a Fiat again and again. When a car manufacturer is so committed to innovation, leasing is a fantastic way to make sure you're always benefiting from the latest technologies.
Have a look at the impressive range of Fiat 500s we have available to lease. These cars' specifications speak for themselves but, apart from that, we're sure you'll agree there's something a little special about these cars that's hard to beat.
The Fiat 500 is available in a massive variety of configurations. Let's have a look at three of the most popular models:
POP
For the basic model, the POP packs a powerful punch when compared to other cars of this size and class. The ultimate city car, the POP has light steering, excellent visibility and is just the job for getting into those tight parking spaces stress-free. Despite its compact size, the POP has room for four adults inside and a boot big enough for even the most extravagant of shopping trips.
Lounge
The Lounge, takes the Fiat 500 to the next level. Bluetooth phone connectivity, a leather steering wheel, air-conditioning, a glass roof, split-folding rear seats and 15-inch alloy wheels mark this little gem out in a class of its own. The Lounge is available with a 1.2 litre petrol engine, a 900cc petrol engine and a 1.3 litre Multijet diesel. The Multijet is capable of an impressive 76mpg - just the job for the economy-minded driver who doesn't want to sacrifice style for savings.
Star
Topping the Fiat 500 charts is the Fiat 500 Star - a shining example of just how good a compact city car can be. With a list of features to put many larger cars to shame, this flagship model is a real head-turner The 500 Star model is available as both a hatchback and convertible. You can also choose from two petrol engine options - a 67bhp 1.2 litre four-cylinder unit or an 84bhp 0.9 litre two-cylinder unit. The model is available as either a manual or automatic transmission.
What's a Fiat 500 Like Inside?
The inside of the Fiat 500 is undeniably retro and dripping with Italian style. Attention to detail is evident throughout, from the stylish dashboard to the Bakelite-style panels for the ventilation and stereo controls. If you thought space would be an issue in this smaller car, one look will have you taking your hat off to Fiat's skilled designers. There's room for four adults to travel comfortably and enough boot space to pack for a weekend away.
What's it Like to Drive a Fiat 500?
The Fiat 500 is best suited to city driving and will please in every way in an urban environment. Improvements to the suspension and steering have created a car that, quite simply, drives bigger than it is.
Safety
Fiat are always working to provide drivers with the latest safety features. The Fiat 500 range come with skid-reducing anti-lock brakes, seven airbags and electronic stability management. There's also hill-hold assistance and hydraulic brake assistance to help with emergency stops.
Find out what our customers love about us
Set our prices to show or