Electric Car Leasing Deals
Electric cars are less expensive to run than those with comparable internal combustion engines. However, traditionally they are more expensive to purchase. That's one of the reasons why we offer a range of electric cars you can lease for business or personal use. Leasing means you can drive a car that may otherwise be outside of your budget. In a nutshell, you get to drive the car you want without breaking the bank.
Advances in Electric Car Technology
Huge advances have been made in the technology of electrically powered vehicles. With some electric cars now capable of travelling in excess of 300 miles on a single charge, they are seen by many as the greener future of motoring. Performance is impressive too, with electric cars capable of incredible top speeds and acceleration. Many electric cars are also eligible for attractive discounts on Vehicle Excise Duty (VED formally known as road tax). With all these benefits, it's no surprise that more and more drivers are deciding to make the change from internal combustion engine to electric power.
Charging your Car
There are also more charging points available for cars than ever before, making it easy to keep cars charged up wherever you are in the UK. You can charge up at home, whilst you're at work or during a long journey. Finding somewhere to charge is no longer the issue it was in earlier days of this type of vehicle.
Our Range of Electric Cars
At LeaseCar, we always have our eyes on developments and new innovations that improve the driving experience, whatever your needs might be. If you're considering leasing a car of this type, but you're not sure, we can help you decide. We're happy to discuss your driving style and requirements and help you select an electric car that is a perfect match.
Have a browse through the range of electrically-powered cars we have to offer for lease on our database. We're sure you'll be impressed.

To bring you access to a home charging supplier, we are working with ScottishPower one of the UK's leading green energy providers. The ScottishPower team can answer any questions you may have about Smart EV Home charging.
They can also come and install the charger at your home or business along with explaning how the grant works.
Looking to get a home charger installed? See how ScottishPower can help
Electric Vehicle Charging from ScottishPower
Smart EV Home Charger fully installed from £549* with OLEV grant
*£899 without grant
The ScottishPower EV Charge Point is a smart charging device that delivers fast at home charging. It's compact and can be controlled through the ScottishPower app.
More information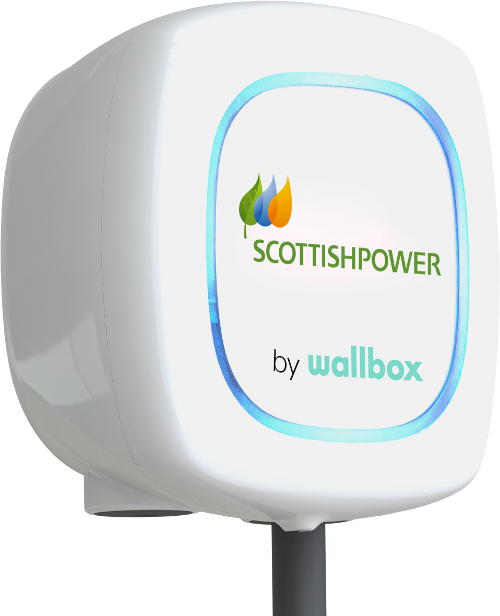 Find out what our customers love about us
Set our prices to show or