Toyota Corolla Estate Car Leases
The Toyota Corolla Estate enables you to enjoy the best of both worlds when it comes to powering your vehicle.
Fossil-fuels are fast-losing their appeal and electric cars give you (almost) guilt-free mileage if you can sweep under the mat the fact that much electricity is still generated using fossil fuels. Electric cars can also be a headache if you clock up lots of mileage. Forget to charge up your EV overnight and you're going to be late for work.
But, these days there is another option available the hybrid. It's basically an electric car with a petrol motor that tops up your battery charge.
You don't need to charge up the Corolla overnight, unlike some rivals in the hybrid category. You think of it as a petrol car and drive it as such albeit with the smug knowledge that you're doing your bit to reduce your carbon footprint somewhat. It's also got a nifty feature that recovers energy that would be lost when you apply the brakes and re-directs it to the battery all very good!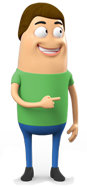 Manager's Special
Toyota Corolla Touring Sport
1.8 VVT-i Hybrid Icon 5dr CVT
£199.99

ex. VAT
£239.99 inc. VAT
£179.99

ex. VAT
£215.99 inc. VAT
£184.99

ex. VAT
£221.99

inc. VAT


View Car

£199.99


ex. VAT
£239.99


inc. VAT
£179.99


ex. VAT
£215.99


inc. VAT
£184.99


ex. VAT
£221.99


inc. VAT


About the Toyota Corolla
Why Drive the Toyota Corolla Estate?
If you're looking to make savings on your company car tax bill, reducing carbon dioxide emissions is a good place to start. The Toyota Corolla Estate is also cheaper to run than dirty diesel alternatives so that's another financial plus point.
But, making a great choice as a company car isn't where the advantages of the Toyota Corolla Estate start and finish. In fact, there are plenty more to consider.
It really is great to drive, it's comfortable and performs well both in town and on the motorway. Being an estate car, you've got plenty of space too whether you're off for weekends away or shopping trips to spend all the money you've saved on running costs!
Find out what our customers love about us
Set our prices to show or