Lease a Seat Leon Hatchback 1.4 eHybrid FR 5dr DSG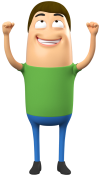 Limited Amount of Stock!
Cruise control with speed limiter - 17" Dynamic Bi-spoke alloy wheels - Full link smartphone integration with Mirror Link, wireless Apple CarPlay and wired Google Android Auto - Park assist (inc front/rear parking sensors). All Included!

Key Features

Plug-in Hybrid

Connector Type:
Type 2

Fast Charge 3.6kW:
222 mins (0-100%)

Battery Capacity:
12.8 kWh

Sensors
Choose a Different Seat Leon Hatchback Version
Find out what our customers love about us
Set our prices to show or